Worthing Counselling Practice
Counselling in Worthing, West Sussex with a registered and accredited member of  the British Association for Counselling & Psychotherapy (BACP) with a background of over 20 years in the field.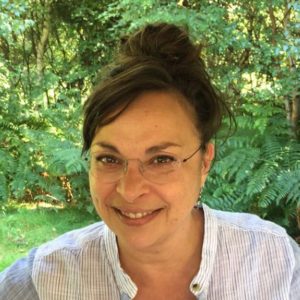 Welcome to my website. My name is Simone Kaptur and I provide a private counselling service in the heart of Worthing.
You may be in the midst of change, coping with loss or struggling with relationships, anxiety or depression.
You may be stuck, confused or overwhelmed and find it incredibly difficult to describe how you feel and yet have a general sense that something is missing or feels just not quite right.
My approach is to meet the specific needs of each person in the safety of a qualified, healing relationship. I abide by a strict code of practice to provide a safe, ethical and confidential service located in Worthing where personal difficulties and experiences can be brought in to a supportive psychotherapeutic place that enables the making sense of, working through and resolving of what is happening for you.
I work with individuals and couples with short and long term arrangements. The length and depth of work is dependent on your want and need.
Here you can read more about my qualifications, experience and approach  to therapy.
Taking the Next Step
If you are considering counselling and think it would be of benefit an initial meeting is the opportunity for you to explore, in complete confidence, any issues that are troubling you.
Initial Meeting
At our initial meeting we talk about the difficulties you experience. If we agree to work together further arrangements are then made. I offer short term (6 -20 sessions) as well as longer term open ended therapy.
Enquire
To make an enquiry about counselling in Worthing or to ask for any further information you can email me via the contact form or call me on 07504 137 501.